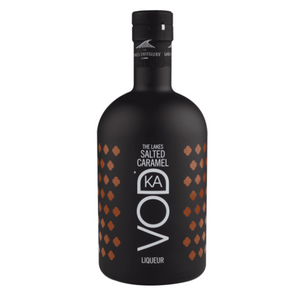 A pinch of salt enhances the deliciously indulgent caramel in this alluring liqueur with The Lakes Vodka at its heart.
Velvety smooth and decadent, intricate flavour infusion creates a soothingly deluxe vodka liqueur for a comforting, luxurious experience.
Perfect drizzled over vanilla ice cream or straight over ice.
- Volume: 20cl / 70cl
- ABV: 25%
- Style: Vodka liqueur
- Closure: Synthetic Cork
We advocate responsible drinking and purchases of alcohol are strictly for those aged 18 and over.