Ditch the car and relax!
Jonathon and Shayla Batty run Bank Ground Farm, a low impact and sustainable, working farm off the beaten track in the Lake District. Nestled between Coniston Water (lake) and Grizedale Forest, with Coniston Old Man (mountain) looming above the village.
Bank Ground Farm is the perfect location to holiday in Coniston; with the lake, challenging hikes, gentle walks and mountain bike paths literally on your doorstep. You can truly arrive and disconnect, eat in the cafe, dine in the restaurant and shop in the farm shop - the ultimate car free holiday! 
Charge your electric car whilst you relax with one of our 7KW type 2 EV chargers onsite for guests and patrons to use.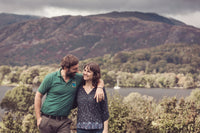 FARM SHOP - delivering nationwide
Our farm crew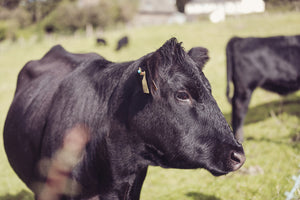 Aberdeen Angus beef
We have selected traditional Aberdeen Angus with incredible flavour. In comparison with modern breeds, they have less meat on them but less is more right? Especially if it tastes this good!
Beef meat boxes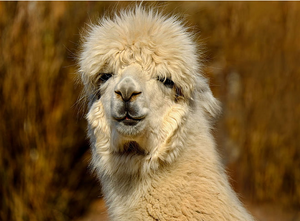 Alpacas
Our castrated male alpacas form part of the Jacob sheep flock and protect our lambs from predators such as foxes, crows and birds of prey. Our alpacas made it to the local press and national news thanks to solving our foxy issues.
Famous Alpacas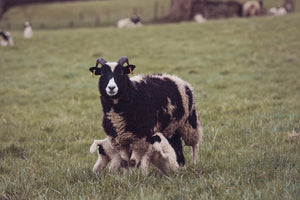 Jacob lamb
Jacob lamb are a traditional breed, chosen for their sensational flavour they are a luxury, the Rolls Royce of lamb. Plus they are super cute!
Lamb meat boxes
Reviews
I've been visiting Bank Ground for years and their lamb is to die for, the bar is set high bearing in mind I'm a New Zealander married to a Spaniard!

Deborah B., London
Compared to the poor overpriced food we normally experience in the lakes this is a breath of fresh air... meat raised on the farm and every thing we tried was fantastic quality.

The great veggie choice was surprising and the welcome was wonderful. After 10 years of coming to the lakes we have a new favourite. Well done, you have a fabulous place!

Don't expect flash, expect quality, authenticity and friendly and don't tell everyone§

Taken from Tripadvisor
Great service, prompt delivery. Beef joint was delicious - a taste of Cumbria - restaurant quality meat from a family run business

Jane P., Bath
Missing the Lakes? Let us send you Lakeland yumminess